Hello everyone, my name is Roma "RomeOpro" Romanovsky, they say that if you start a blog, the path to success will be shorter and less thorny. I love it when it is.
The purpose of my poker blog, in addition to + EV (and everyone says that creating a blog, parsing sessions and posting hands for evaluation - all this will increase your winnings in the future), is partly of an advertising and entertainment nature.
I am a member of the largest international online poker school, the materials that it provides to me like any other participant in the project allow me to play a lot, prudently, positively and using the best strategies, and not just relying on luck.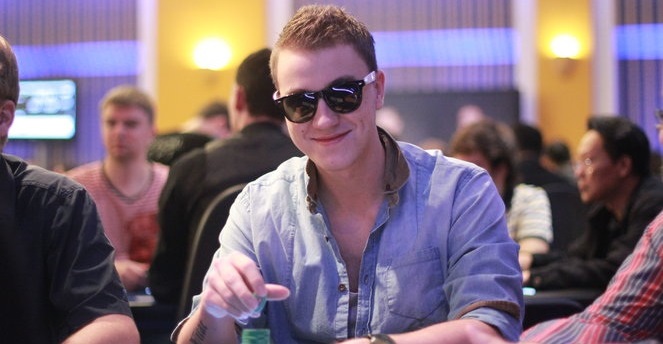 In this blog, I am going to chronicle my victories and defeats in online pokerin order to finally see what will be more in the long run. In addition to just the stories of my poker everyday life, I also plan to post on this blog some of the interesting hands played, visual charts of my achievements or the current state of affairs for the period, or for each session. All schedules in each are signed in detail.
Perhaps my blog visitors will give some more useful advice regarding my game, or they may be interested in playing poker using my blog and become participants in the best poker school, learn to play and earn money poker not life for yourself. I don't know, I'm doing this blog partly for myself, partly for advertising a school that I really like and leads to success, well, for fun and some popularize poker.
Because in Russia, unfortunately, poker is an underrated game. Some poker television shows, which run mostly at night and are recorded in previous years in the United States, shed little light on current poker hands. Especially regarding the life and success of online poker players.
I want to introduce you a little bit to this world of wonderful intellectual poker (I play Texas Hold'em No Limit, as well as Pot Limit OMAHU HAI) using my blog.
Now a little digression into my poker career
I started playing about a little less than a year ago, I was an avid WOW player, and there the guys who provided services in the WOW worlds poured all the money into poker and said that it was an extremely beneficial occupation.
I went and started playing on Starz (Poker Stars is the largest and best poker room in the world at the moment, register in it only through the school of stretching, in this case, you can get more bonus money, as well as increase your status at school and get access to new materials while playing in the best global online poker room).
He played at different limits with alternating success (no higher than nl 50), only unlimited (only hardcore! 😀), tournaments and cash, randomly, randomly and sometimes making incredible nonsense.
Of course, I not only lost, but won and there were even tournaments for many, many people, but all this was not very serious for the money - cashouts were several hundred bucks, not more, which were spent with great success on entertainment.
But, of course, and lost.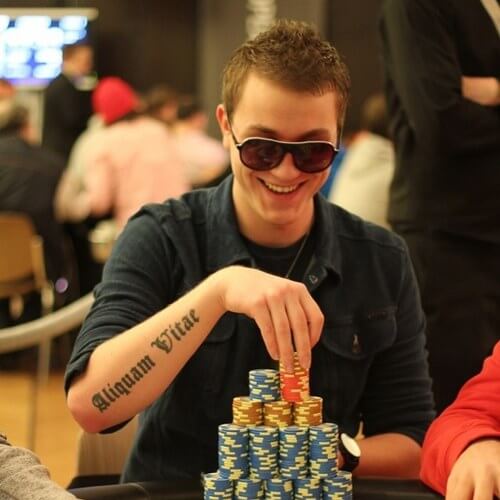 At the end of last year, little by little, understanding began to come to me that luck does not determine your income at 100%, but at best at 50. And play randomly any pictures or suited cards (oh, how I loved them! "A flash can come! ») And, in general, in a jigit style, shove any stacks at the sight of some small draw - this all leads to a minus.
In the end, fate brought me to PokerStrategy
I want to say that I really, really liked the level of school and the presentation of the material, I was particularly touched that almost every article has a video where the same article is read, apparently, for completely exhausted lazy people or people who cannot read.
I learned enough material and got much smarter.
At first, in order to join the correct tight game, to understand the strength of the position and so on, I played strictly trying to adhere to the instructions and charts of the school.
The more I read, the more I got smarter and came to the conclusion that doing everything strictly according to instructions or charts is a monkey method and does not lead to success, because people around you also immediately understand everything and stupidly replay you.
But from all this pile of materials I just fished tons of useful poker information and learned a very, very many good, suitable things that everyone needs to know and is absolutely necessary.
I did not go through any quizzes and did not receive 50 bucks, which can be obtained as a no deposit bonus for some rooms at this school, but just chose a deposit bonus and went to FTP.
To my regret, my PS acc can no longer be tied to stretching, which is why I am now grieve, but to hell with it. But, if you have not played online poker yet and have not created accounts in various rooms, then the perfect start to your poker career for you, you will register at the school using the links from my blog, select the best room, start playing and immediately increase your status, and therefore access to new materials).
The PS school has its own gradation of statuses, which allows you to access various poker articles and video recordings with the game of school trainers, or video ratings of users' games, from simple to complex.
I played FTP for some time, beat off my small bonus (because I made a small deposit too), appreciated the game rush (in my opinion the best that can be found on ftp is rush poker and only omaha, for everything else poker stars were created) and stopped playing in this room. Sometimes I go under the mood to rush to drive.
In those days, I still did not know anything about poker statistics.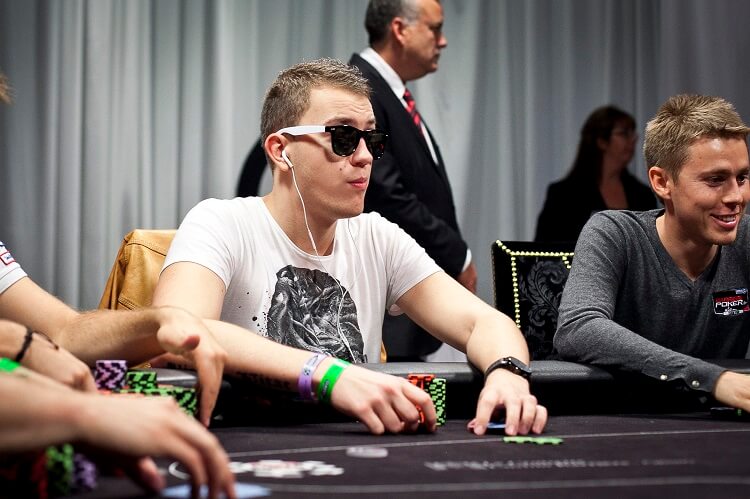 Then I found out that it turns out that real guys are playing with statistics programs and a bunch of other different people who need what and realized that without it there's nowhere.
I tried the free Elephant in February, but then I played a little on ftp and not very thoughtfully, and he infuriated me terribly that hell didn't tune as I need (well, the layout doesn't move, for example, but it infuriates to exhaustion), but for that and for free, which is already there.
Here, the very long-term experience of WOW helps me, because it's easier for me psychologically to draw some analogies of concepts, such as programs = add-ons, stack sizes = builds, and it's easier to build my A-game with similar metaphors.
Recently, I was encouraged to start all over again and much more seriously all poker care, no matter how ridiculous, TV shows, and various other shows.
And it's not at all how Negreanu plays beautifully or Brunson, but quite the opposite, when I met in those programs VERY young people, like 23-25 years old, who were said to have managed to make fucking millions with their corporation over poker (clear the thing is that in tournaments, but you need to come to this with time, the start and development of your game, as well as the initial capital, must be filled online and in the cache, because it is stupidly simpler and less dispersive).
That is, it's precisely that they did not invent any Facebook and did not find Google's and Apple's shares under their grandmother's mattress, but they were stupidly able to fill up so much money with such a simple and affordable activity as poker - I was very, very inspired.
In this connection, I want to try everything all over again, a hundred times more serious than ever before.
Using the statistics of their games, with an analysis of the actions of opponents, based on these statistics and the development of their A-game. It helped me a lot that I already managed to learn from the articles of the PokerStrategy school, some videos helped me a lot, now I need to practice, and, most importantly, nothing moved me along the path to success.
I bought Hold'emManager (a hundred times better than Elephant, therefore paid, if you haven't tried, then I'll advise you all), Teiblninju, I've fixed a hundred on PS and I want to, no matter what, stupidly hammer on PS until I get some decent money to move to good offline tournaments.
I decided to start with NL 10, strictly observing bankroll management (and even with a margin, so as not to run to 25, just having just crossed the bar of minimum buy-ins), and because it is still not finished cancer 0.02, where it is just lawlessness and because even if it doesn't work out 1 attempt, I will still have a sufficient number of attempts, where I can kill a hundred.
I play adhering to the MSS concept, only at fullring for now, in the future I plan to switch to CX tables.
And one of the main aspirations: I want to learn how to make close friends with statistics and in the game to make decisions strictly based on statistics.
In parallel with this, I really want to change my attitude to many game aspects, to be more joyful, less to grieve, to respect all the guys, even if they seem to be finished completely tightly, but as Brunson wrote in his book, you should never humiliate bad opponents or treat them badly, otherwise they will not play with you, respectively, why eat a goldfish.
IN on my poker blog I will post all the royal and all the most hellish distributions, where I win and lose as much as possible. Where I move and where I move others, successful and unsuccessful all-in.
In order to then see at a long distance what is more and take into account my mistakes, so that it is most profitable and good for me to play online poker.
Important transitional milestones in my career I will also post.
Thank you for your time reading this.
Perhaps my blog will help you find yourself in this game.