If you want to build a successful poker career, you need to conduct a competent and constant analysis of your game. There are three proven and effective ways you can do it.
Record keeping
Keeping a record of tables, the duration and type of play, as well as the size of the bets is one of the main tasks that will help you achieve success. The notes help to significantly simplify everything and bring your thoughts to two conclusions:
If I take the pot regularly and often, then I am an experienced poker player;
I often fail, which means I belong to the fish.
Poker is a complex and often unpredictable game. One poker player said that after he began to monitor the game and the actions of opponents, the effectiveness of the game increased.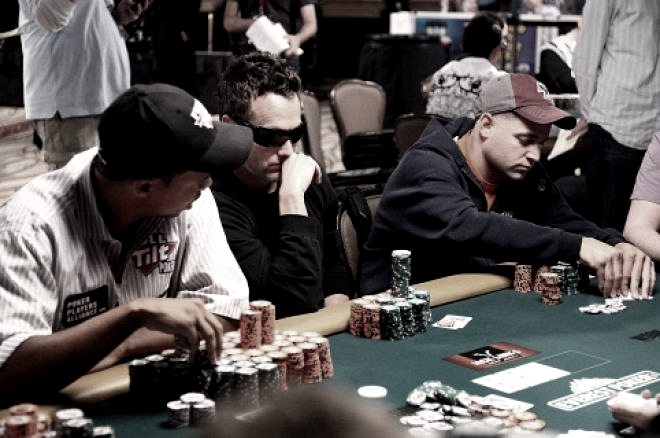 At first, he played at 8 tables simultaneously, which made it difficult to observe each opponent. In this regard, the player began to play at 2-3 tables and observe the actions of his opponents more. It doesn't matter if you play online or offline poker, studying your opponents is one of the most important tools for a successful game. By studying his opponents, the player was able to improve his results and increase his winnings.
It really helps in the game, but it's still not worth hoping for 100 % success, relying only on this. Poker comes in many variations, so be careful with your conclusions.
Your task is to learn how to change actions in time and correctly, as well as adapt to different game formats.
Statistics
In addition to the records, you need to connect statistics. Remember, even with consistent success in the game, you should not relax. Studying poker and gaining new knowledge and skills is the main guarantee of success in the game.
There are various statistical tools for qualitative analysis of the game. With the help of paid services, you can not only keep statistics, but also understand what points require attention, changes.
The Poker Academy invites all participants to use the program - Holdem Manager.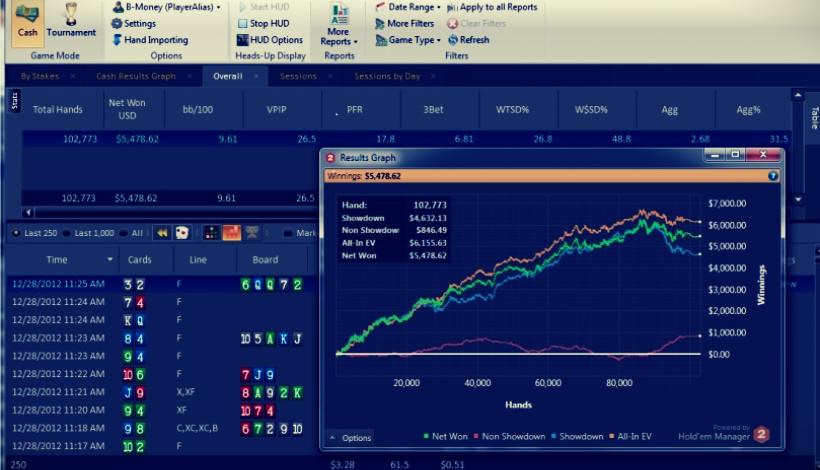 Free services have been developed for those who play online poker. Each room provides different statistics. Using it, you can constantly analyze the game - the number of hands, the frequency of losses or wins, the number of wins with showdown or without showdown, etc.
Of course, statistics cannot provide answers to all your questions regarding the game, but it will provide a lot of information for reflection and making the right decisions in poker.
Trainings
The Academy of Poker website offers its members communication with experienced coaches who will help you conduct a high-quality analysis of the game. Due to the rapid development of the poker industry and the high popularity among the participants, various seminars have appeared. Experienced coaches lead them and show how to play in reality. They also help to sort out all the errors in your distributions, however, this service is not free.
On the website of the Academy of Poker you can find not only paid, but also free broadcasts and the opportunity to study in a group.
You are the head and main trainer for yourself. If you want to be very successful in poker, you have to work hard: read useful poker literature, learn practical lessons and do not forget to analyze all your hands. Play fair and work hard towards your goal - this will help you improve your skills, knowledge and achieve success.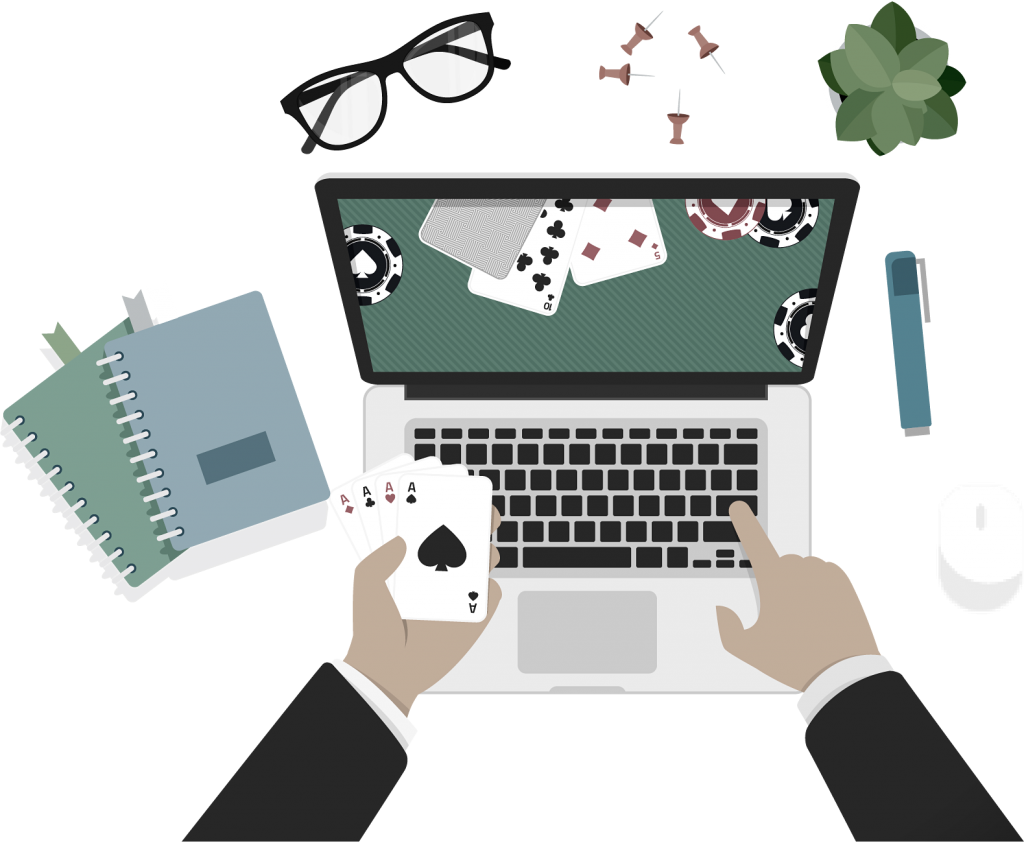 Make a list of the most important attributes in poker and check them regularly. This way you can determine for yourself whether you have advanced in the game or are standing still. You can take a small list as a basis:
Discipline;
Monitoring your level, image and its use;
Monitoring the time of your opponents' move;
Analyzing your opponents' hand ranges.
This is a rough list that you can add other components to suit your personal preference.
Analyzing your game is one of the most important tools on the road to building a successful and profitable poker career.