Spanish poker player Ana Marquez has long been the subject of close attention of the gaming community. All the more pleasant was the news that in July of this year, Senorita Marquez signed a sponsorship contract offered to her by 888poker, which was announced at a party specially arranged for the media.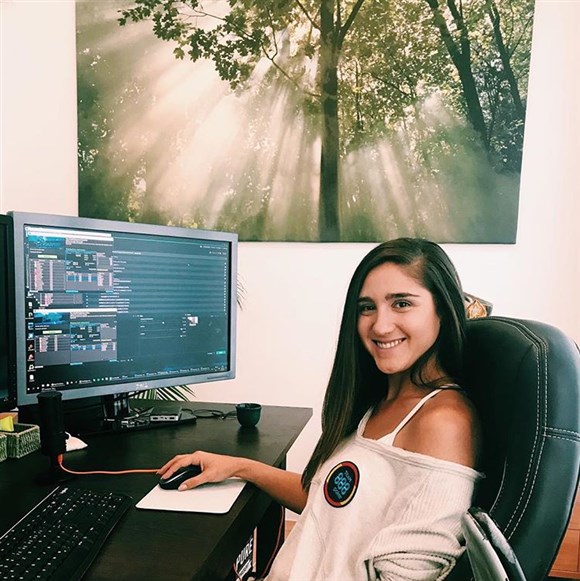 Without a doubt, the Eights also looked closely at Ana. Indeed, she has already managed to earn more than $ 1.2 million over her short-lived career! And after she won the high roller tournament held in Bucharest in March 2018, and then almost became the finalist of the May series, which Barcelona took, the decision took shape. And this is despite a long absence from the big game!
Indeed, after her triumph at the Hollywood Poker Open, a side event of the 2013 World Series of Poker, where Ana Marquez became the first and earned more than $320 thousand in prize money, she retired for some time and even from poker. First, the Spaniard tried for months as a grinder, then there were travels, and yoga, and meditation, but in the end she, apparently, found the answers to her questions and returned to the game.
Her teammates at Team888 are very pleased with this replenishment. As Natalie Hof said, Marquez is the best candidate for fresh blood to join the Eights: she is a true pro in the game and a true friend in life. For the German part of the team, the Spaniard generally became almost a relative: she has recently met with WushuTM.
Ana herself again began to play with the same enthusiasm and does not get tired of repeating that she is happy to make new friends, with whom the game turns into a complete pleasure. In general, the atmosphere in Team888 reigns the most idyllic, and therefore there is no doubt in the future successes of such a close-knit team.