If you are a fan of a mobile poker game, then you definitely need to download Pokerdom on Android. Thanks to this, you will no longer be tied to a personal computer, but will be able to participate in cash games and tournaments in any place convenient for you.
Today, almost every modern person has a smartphone and the ability to access the Internet. Poker players now have a chance to earn real money anywhere. And such a unique opportunity, which greatly facilitates life, must be used. Read the review by PokerCard
Features of downloading Poker House on Android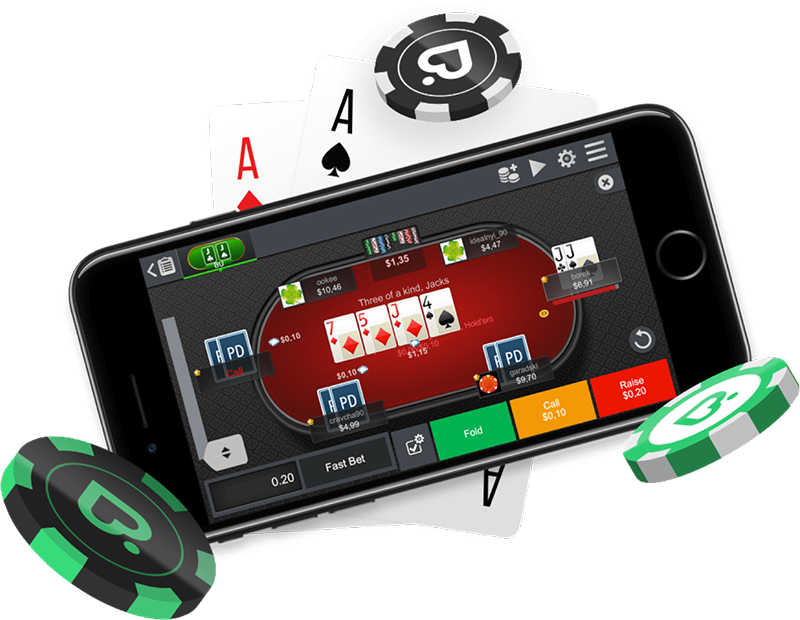 You should start with the simplest methods for downloading the application. You can download a poker room in a matter of minutes directly from your mobile phone. To download, you need to go to the official website of the game. Then you can do one of the following:
You just have to click on the large green button, which has the inscription "Download". You will see a dialog box where you will need to click on the link "Android". The file will be downloaded to your mobile device pretty quickly. In this matter, much depends on the speed of your Internet. Next, you will need to continue the installation according to the instructions that you will see below.
You can also download using the QR code. This method is suitable for devices where there is a camera. You will need to go to the official website of the room and click on the link "Mobile Applications". You will see a QR code that you will need to photograph on your smartphone. After these steps, the application download will start automatically. You can open the file and start the game in a couple of minutes.
You should also pay attention to the fact that you need to have enough free memory on your mobile phone, so that a successful download is possible. The minimum amount of free memory must be more than 22 MB.
Pros and Cons of Pokerdom Mobile Software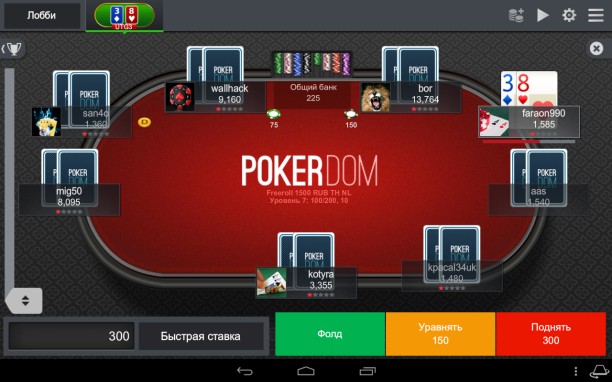 It should be understood that when playing on your mobile phone, you will not be able to detect all the functions existing on the PC. It is completely impossible to maintain the functionality in full, since the program will take up a lot of space and rather slowly work. When using the mobile version, you can see such disadvantages of the application:
Limited types of poker (Hold'em, Omaha and Omaha Hi-Lo, Chinese Poker, Texas 6+ available).
There is no way to play at multiple tables at the same time.
You will not find any more flaws in the application. It is distinguished by an excellent design design, which has much in common with the computer version. Technical solutions allowed us to make a fast client that works without hangs even on older phone models.
The most important advantage for which you should definitely Download Pokerdom for Android, is your mobility, because now you can play from any place convenient for you, without the need to spend days sitting near the monitor screen at home.