Many newbies are worried about how 888poker is withdrawing funds, because it is far from news that most poker players play to win, which for some is the main source of income.
In this article, we will take a closer look at how the system for making transactions within the room works, and specifically, withdrawing funds.
How to withdraw money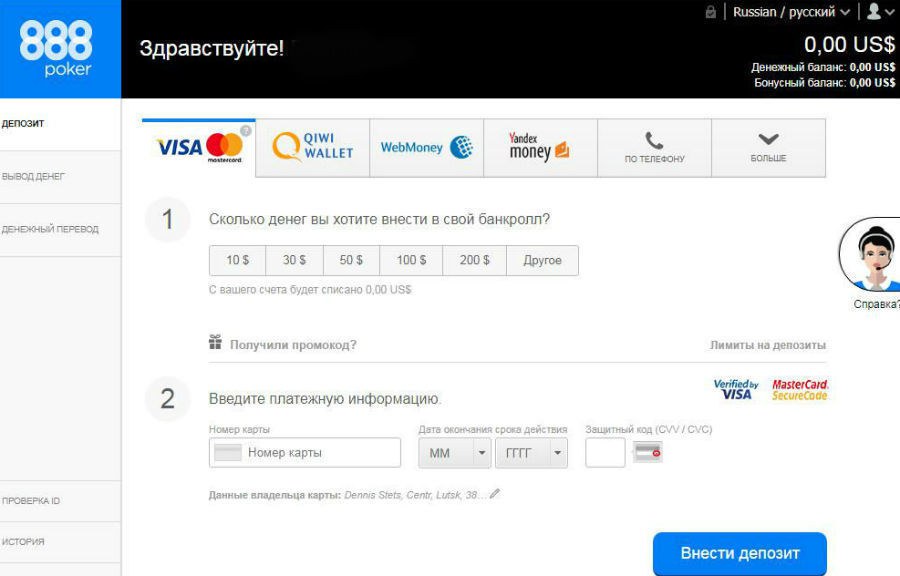 Since 888 Poker is one of the most popular rooms in the world, uniting players from all over the world under its banner, the room provides as many ways as possible for withdrawing winnings in order to please the majority.
All these paths are divided into 4 groups:
Electronic wallets. 888 Poker cooperates with such payment systems as QIWI, WebMoney, Skrill, Neteller, Payeer, Yandex Money and others;
Bank cards VISA / Mastercard. To withdraw money using cards, their preliminary verification is required;
Bank transfers. The room offers to withdraw money through an international transfer, which can be obtained at a bank branch;
Check. Not the fastest way, as the check sent by the room can take a long time (2-3 weeks);
Cash-out via bank transfer is set as standard. The minimum transaction amount is 10$ for crediting a deposit and 25$ for withdrawing. To add another withdrawal path, there is a need to make a deposit through it. Also keep in mind that some payment systems can work in one direction (i.e. only for crediting funds to a deposit).
An important point is that the cashout is carried out using the methods that are assigned to the account owner (for example, you cannot withdraw funds to the card / wallet of a close relative / friend).
Withdrawal instructions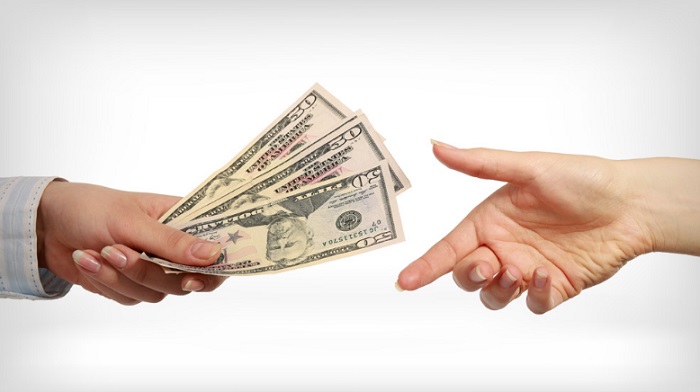 To withdraw funds using each of the methods (except for bank transfer), you must first go through the verification procedure. After which you will be able to cash out by following the instructions below:
Log in to the room;
Go to the "cashier";
Select "withdraw money";
Enter the required amount in the corresponding field;
Choose a payment system;
Fill in the remaining fields, if necessary;
Click "withdraw money".
Cashout for 888 poker is open only for registered players whose accounts have been successfully verified, otherwise the security service will require you to present a photo or scanned copies of documents for verification, namely:
Passport or any other document capable of confirming your identity;
Something that can confirm your residential address (for example, a fresh receipt for payment of utilities, for a period of 1 to 3 months);
A photo of a bank card, screenshots from the banking profile (cash out using bank cards) are also suitable.
You can provide all these documents by going through the tab in the client "ID verification".
Cashout terms
If you are on the territory of the Russian Federation, then the terms for withdrawing money will not exceed more than 10 days (3 days for processing the application), after the approval of the application, everything depends on the chosen payment system:
Skrill, Paypal, Neteller transfer money within 2 working hours. Days;
QIWI, WebMoney from 2 to 5 working days;
VISA / Mastercard from five to seven working days;
International transfer from four to seven working days.
Important! If 888poker has not withdrawn funds within 10 days, be sure to contact support.