Eights have gained incredible popularity among poker players today due to the fact that developers regularly introduce more and more new features, including playing 888 Poker in a browser. Not everyone can install the client program, as there are certain inconveniences, such as loss of anonymity, the program takes up a lot of space on the hard disk, if you download from unverified sources, then there may be problems with the antivirus program.
In order to play your favorite online poker and make money it is not necessary to download the program. Now it's quite simple to simply go to the browser using a specific link and after a couple of minutes you can already start playing the flash version of 888poker.
The nuances of the game in 888 in the browser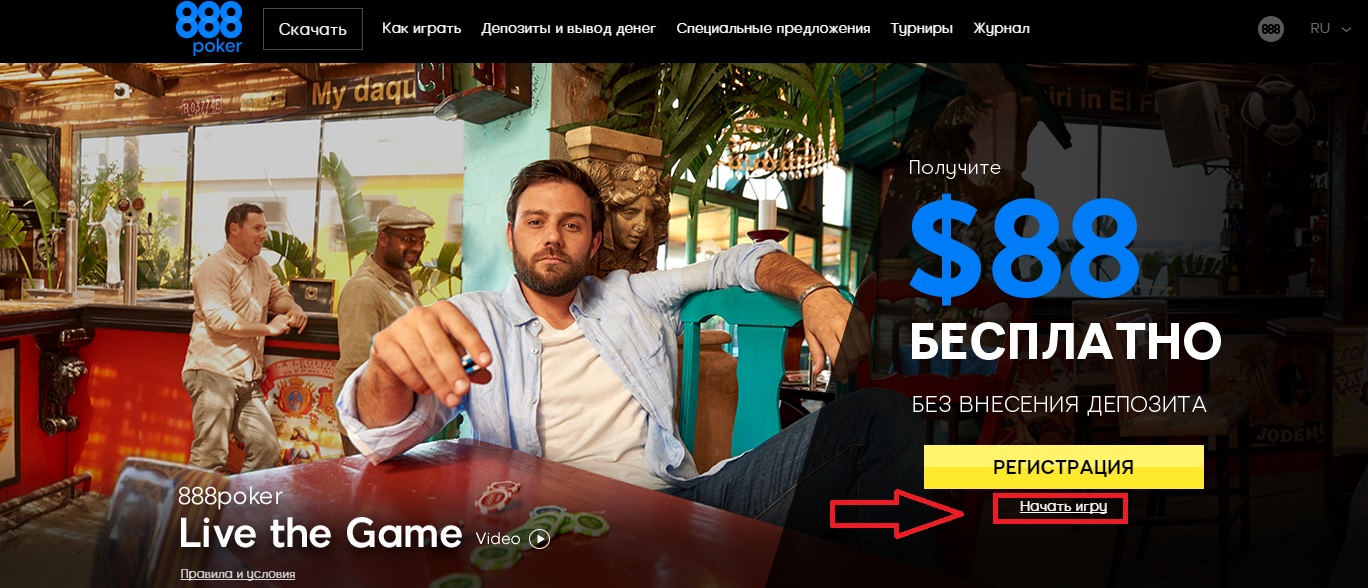 The software of this poker room has great functionality. You can play in the browser in the same way as in the application downloaded to your computer or phone. The main difference in this case is that through the browser there is a smaller variety of games available.
The developers have made some changes to the appearance of the poker room, due to which excessive load on browser power is eliminated. Some sections from the main screen have been removed. Basically, the web version does not have any significant differences from the client program, so poker players can use the same features, but without downloading the game.
The web version, similar to the client application, allows you to play for money at several tables simultaneously. The disadvantage is that now there is no way to keep statistics and save your game history. This minus for most poker players is not a significant obstacle in order to refuse to play your favorite poker through the browser. But if it is important for you to use all the features of a poker client, then you still need to download the program to a laptop or mobile device.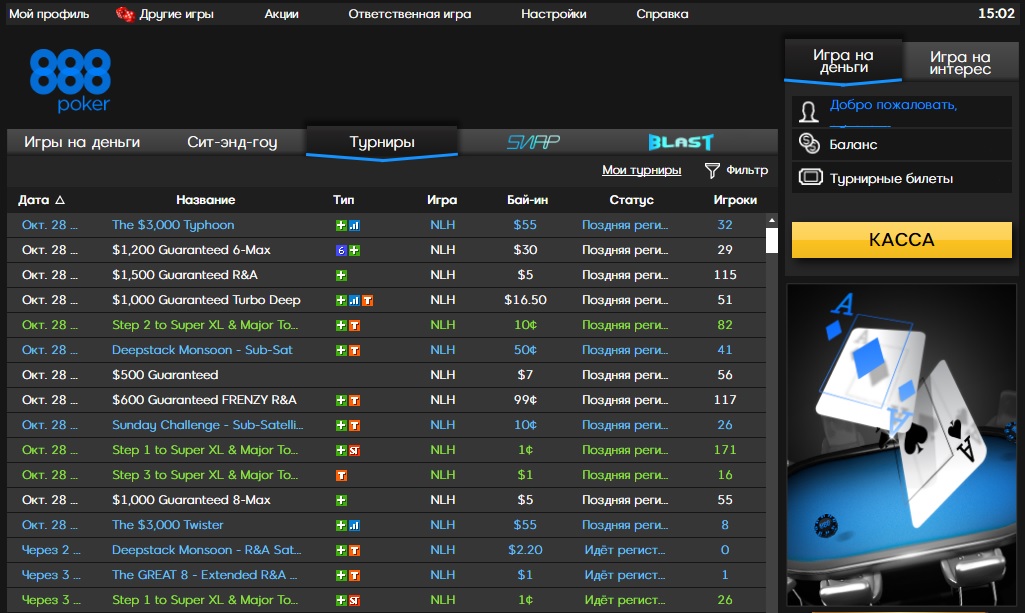 Provided functionality in 888 in the browser
In order to determine for yourself exactly whether the game of Eights suits you through a browser, you need to find out what functionality the web version provides:
You can play poker for game chips, as well as for real money;
Players are free to take part in sit-and-go and multi-table tournaments
Players can always use the services of help and support services;
Sound and other parameters are set quickly enough;
Cash desk services are available in full, so poker players have the opportunity to deposit and withdraw funds without any problems.
Due to the fact that the web version offers almost the same features (with the exception of some functions), playing 888 poker in a browser is just as exciting.