PokerOk tournaments are a unique opportunity to increase your bankroll by a decent amount in one day. In this poker room you will find a large number of both private and open events that take place daily or every week.
Varieties
Every day the poker room hosts dozens of different tournaments, which are divided into several categories, depending on the type:
MTT. Multi-table events that collect the most players. They are held according to a strict schedule with a guarantee that can be increased (provided that the amount of buy-ins declared from all players exceeds the established prize money).
SNG. Single-table tournaments. They start immediately after the required number of players are set at the table. The total amount of the prize money is formed from the participants' bets minus the rake.
Classification by format:
Freezeout;
Rebuy;
Bounty;
Satellites;
Turbo;
Freerolls.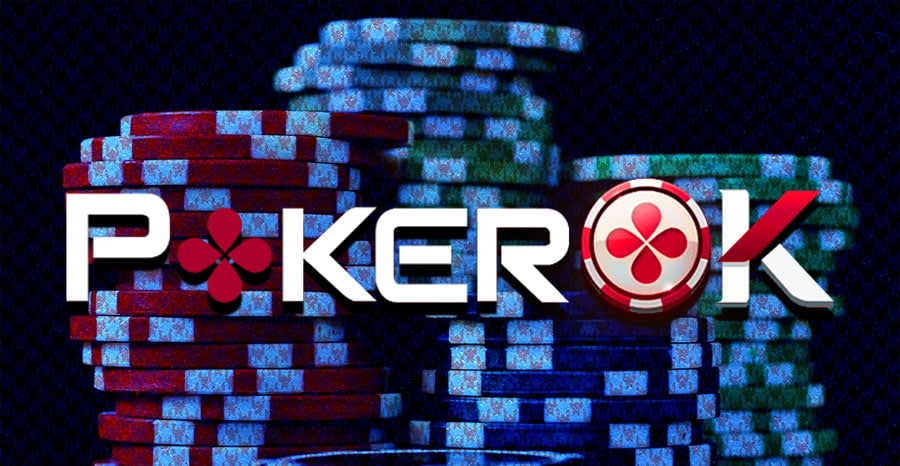 PokerOk tournaments are held in the form of specific events or as part of a series. In this room, the most popular are several tournament series:
PokerOk Cup. They are held every day at 19:00 Moscow time. Participants have the opportunity to compete for a prize pool of $200. The winner of the tournament can play with other participants at the final event at the end of the year.
High Rollers. One of the most upscale series with daily events. Here, buy-ins range from $ 200 to $ 25,000 with a guaranteed prize pool of $ 10,000 to several hundred thousand.
Phoenix Rebuy. This type of cheap tournament is suitable for those on a low budget. The minimum participation fee is only 25 cents.
Daily Guarantees. This is a major series of tournaments with a total prize pool of over $ 200,000. They are held every day.
Bounty Hunters. Daily events with a prize pool divided into two parts. The first part is distributed among the winning participants, the second is intended for the payment of the bounty.
Omaholic. This series is perfect for classic Omaha lovers. Tournaments are held from early morning until late at night every day with a guarantee of $ 30 to $ 500.
How to participate
Each participant who has registered in the room can take part in tournaments through the browser version, game client or mobile application.
You can register to participate in tournaments in a few minutes:
Log in to the room - enter your username and password;
Open the "Tournaments" tab in your personal account;
Using filters, sort events by buy-ins, reward amount, date, etc .;
Select the event you are interested in and click on the "Register" button.
After registration, an amount equal to the buy-in will be debited from your account. The window in which the tournament will start will open automatically at the appointed time. The main thing is to be online on time.
Freerolls
These are free regular tournaments and you shouldn't invest your own money to participate. Usually beginners with no experience or those who do not want to risk their personal capital become their participants.
When it comes to participating in the private freerolls, you need a secret password. You can find it in several places:
On the official resource of the poker room;
On pages PokerOk in social networks - Facebook, Instagram, Telegram;
In e-mail - the administration of the room often sends passwords to all registered members by email;
On the sites of partners who sponsor closed tournaments.
There are several types of freerolls:
Lebronka TV Freeroll;
Saturday Depositors Freeroll;
Mission Complete;
Team Weekly;
Telegram and Viber Freeroll.
In addition, there are many other private and open tournaments in this room, for participation in which you can receive generous prizes and cash awards. For example, on the occasion of signing a contract with Daniel Negreanu, PokerOk recently held a free event with a guarantee of $100,000.
PokerOk tournaments provide an opportunity for all registered users to gain experience, improve their status and win good prize money.